So
many photos from the
Woop Rolling Festival
last weekend! Going through another camera I've found some more photos that showed off the crowds and the scenes on the cycle way. Eventually we'll have to get the rolls of film developed too, then we'll have Woop, Edition Three!


Like K-star said, the Autumn sun has such a lovely effect, the glare of the sun in the pictures making everything sharp and bright. Here are just a few of my favourite scenes and sights along Bourke St Cycleway.


Locking up outside the Beresford for a lunch break.

Bike gang assembles. L-pop and S-I-am.

Beautiful Bourke St.

The Hopetoun Hotel.

Bike traffic jams! Incredible!

Fantastic space and a huge old mirror at Lo-Fi Markets above Kinsellas.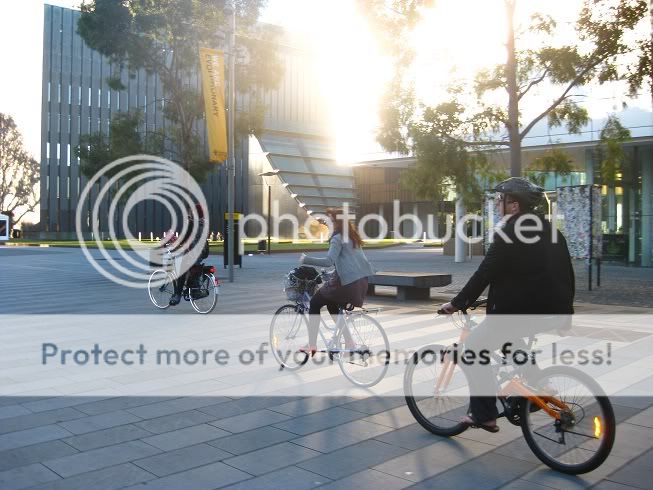 Getting there and back through an empty Sydney Uni.
My new favourite colour, Cycleway Green...
Lovely terraces lining the cycleway.

One of my faves...
It's a bike riding bonanza with Woop last weekend and Finders Keepers on at CarraigeWorks this weekend. If you want to hang with the gang, check out le facebook, we're going to have a short and sweet, leisurely ride from Everleigh to Glebe. With markets at either end and probably picnic relaxing, I can't think of a more perfect Saturday...
j.xoxo