We hope everyone had a blast for new years. I personally think there should be rules that new year's eve celebrations must include sparklers, disco lights, and as many fairy lights as you can plug in.

For successful new year's eve parties I also recommend mass party migrations down to the nearest fireworks vantage point, a swim at 2am, watching Labyrinth (oh Bowie) then heading out on your bike with the friends who are rad enough to have lasted!
01/01/11 was a beautiful sunny day, perfect weather for new year's day. Our lovely Feather Brigaders E and A joined us for a trip to the markets and the search for precious, new year's day gozleme.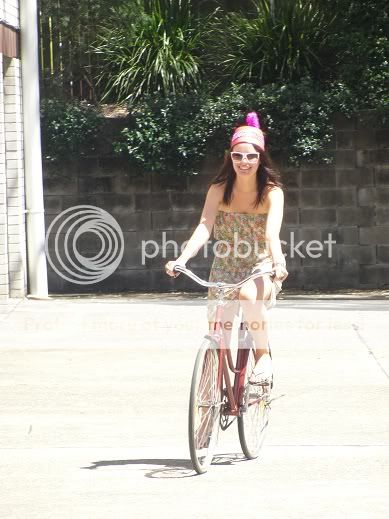 (The guys in the car behind E and S totally wish they were in our bike gang :P)
We then made our leisurely way back home to dump ourselves into the pool again with everyone's favourite party mascot, Milky Joe
.
New Year's Resolution: Have more lovely days like this, filled with friends and bikes.

j.xoxo